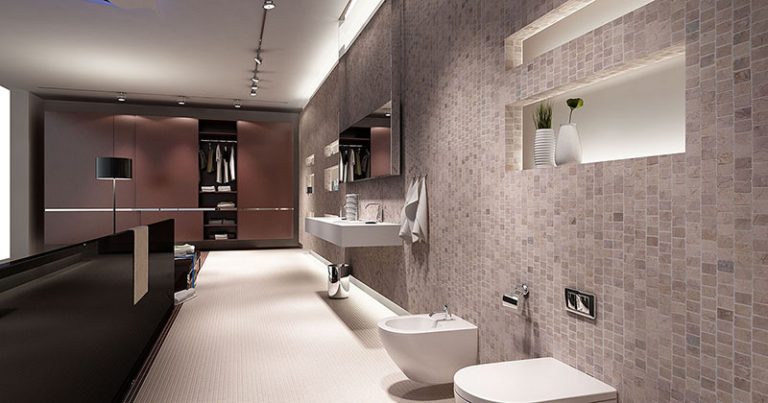 Wall Tiles Can Completely Change a Bathroom
There are quite a number of ways the interior look of a bathroom can be improved upon. Some might opt for more grandiose and costly methods, while others will focus their attention and budget on simpler strategies. Among the most effective, simple, and, yes, inexpensive methods to employ would be to purchase quality wall tiles for such a highly trafficked room in the home. Once new wall tiles are in place, the overall look of the interior changes for the better.
The walls of a bathroom can look a bit dull. While painting a wall white can be a very simply and safe strategy, The problem with walls this color is they are extremely dull and the interior never lives up to its full and real potential. Once again, the bathroom, along with the kitchen, is a highly trafficked room. Since everyone in the home spends so much time in it, making the interior look as best as possible is strongly recommended.
Wall tiles can come in many different designs. Of course, it is possible to acquire solid color wall tiles to create a very simple look. Nothing is wrong with a look of this nature unless you are interested in presenting a much more visually attractive look. For those who do want something original and more appealing, tiles with floral, geometric, and linear designs are all available. Once unique wall tiling is remodeled into the interior, the look of the interior may very well change for the better overnight.
The installation of wall tiles is not very difficult in any way. Granted, some work and effort is required and the installation has to be done properly. That said, hiring a professional contractor might not be necessary at all. There are scores of DIY guides that cover all the various steps required for tearing off the old tile, cleaning the wall, prepping the new tiles, applying the adhesive to the tiles, and then, finally, putting them on the wall. Once done, the look of the bathroom will change for the better.
The amount of time it takes to install new wall tiles is relatively minimal. The whole process can be done in a single day and the end result will be a new look that can maintain its luster for a full decade or more.
Yes, sometimes the best investments are the simple ones.