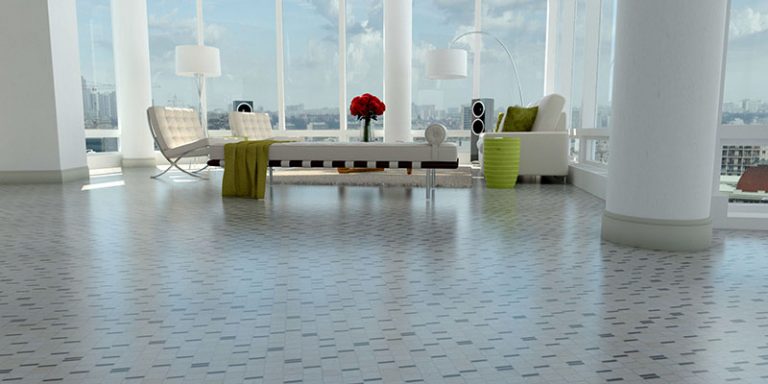 Serre flooring by Mosaic Miro
Serre comes from the French language meaning tight, fine or cramped. However, when combined with flooring to form Serre Flooring, a whole new perspective emerges. Some of the best examples of Serre flooring are the mosaic patterns of Ancient Rome. Although they are not the originators of the art form, the Romans are best known for revolutionizing the art form by being the first to create mosaic patterns.
Mosaic art has a long history dating back to the 3rd millennium BC. It is an art form that uses colored glass, stone and other types of materials to create designs, patterns, pictures or wherever your imagination takes you. However, most mosaics are commonly made of different colored glass that is rough cut, flat and small. Most floor mosaics are made of small round pebbles called pebble mosaics.
Mosaics found at Abra, Mesopotamia are examples of the earliest known works that were made of different materials. They date back to the 3rd millennium BC, and were made of ivory, shells and colored stones. Evidence of the first known glazed tiles dating back to 1500 BC discovered during excavations at Susa and Chogha Zanbil which are both locations in Iran. However, patterns were not used in mosaics until the time of the Roman ere.
Pebble or floor mosaics have been found at Tiryns (Ancient Greece) dating to the Bronze Age. In Macedonian in the palace-city of Aegae mosaics were discovered dating back to the 4th century BC with many more examples of mosaics discovered in various locations and times.
Greek examples of figural mosaics dating back to the 3rd century BC would include mythological subjects; scenes of hunting which then like today is example of wealth.
Often the ancient Greek figural would have been adapted to paintings or copied as a prestigious art form which was adapted by the Romans.
Today the designers of www.mosaicmiro.com are the leaders in a variety of intricate mosaic patterns and designs using an array of colors, shape, sizes and materials. Productions include indoor floors, walkways and patio flooring, walls and countertops. A brief list of designs would include Palladiana, Terrazzo, Figuras, Standed and many more.
The professionals of Mosaic Miro specialize in all the areas of mosaic development to include the design, sales and production of the most natural and contemporary finishes to your home or office.
It is the goal of Mosaic Miro to continue to expand their already incredible inventory of the finest materials possible.